World Class
Stainless Steel
Get in touch
Stainless Steel

Get in touch
Stainless Steel
Stainless Steel
Pioneer Stockist & Suppliers of

Get in touch
Quality
Stainless Steel
Stainless Steel
Welcome to
Riddhi Siddhi Metals B'lore Pvt. Ltd.
Riddhi Siddhi Metals B'lore Pvt. Ltd., instituted in 1997, is a renowned organization in the market since the time of its origin.
With more than 20 years of expertise, we have been offering high end solutions that are reckoned in the market for high strength, durability and precise dimension. We are providing our clients an excellent range of Stainless steels, which is fabricated using finest quality raw material procured from authentic brands.
We have been supplying Stainless Steel products such as Stainless Steel pipes, Strips, Coils, Sheets, Rods, Hexagon, Square, Rectangle, Flat, Angles, Circles, in different grades such as 201, 202, 304, 304L, 321, 316, 316L, 310, 409, 410, 420 and 430.
Our raw materials are sourced from the well known companies of the market like steel authority of India Ltd. (A Govt. of India Enterprise) and Jindal stainless (A Public Sector Enterprise).
These equipment are provided in different shapes and sizes that can be custom made the specific requirements within a fixed time frame. These are known for features like corrosion resistance and high strength. Offered to our esteemed customers at genuine prices.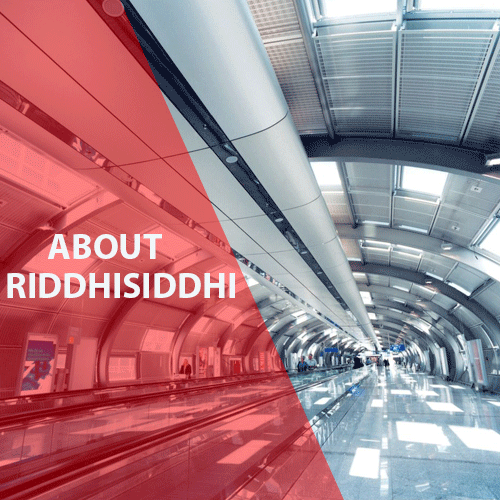 With years of industry experience, we are deeply engrossed in offering a wide range of Stainless Steels.
Industrial Stainless Steel
riddhi-siddhi.co manufactures and supplies all type of stainless steel plates/coils/sheets/strips etc. in various sizes and finishes to cater to wide range of industrial applications like breweries, automobile, dairy and pharma, enclosures, high end kitchen, metro coaches, electrical and electronic components etc.
Building Construction Applications
At riddhi-siddhi.co we provide stainless steel sheets in various finishes like No.8 super mirror, bead blast, vibrations, PVD coated and customised etched designs in various colours that create innovative ideas and excellent aesthetics for architectural, signages and elevator applications.
Pipes, Tubes and Long Products
riddhi-siddhi.co offers stainless steel pipes, tubes, rods and suitable fittings in various sizes and excellent finish which are extensively used in applications like building construction, interiors, parmaceutical, food and industrial.
Riddhi Siddhi Metals

Principle
We are committed to quality policy, which applies to product as well as to management. Our products are supported by the test certificate to ensure the quality conscious consumers. It is our motto to give entire satisfaction to our customer by providing them qualitative services, which are evident through our prompt attention towards their queries and quick shipment and effective after sales.
We have a strong and vast knowledge of the national and international markets linked with giant manufacturers. We are in a position to meet specific materials as per the requirement of our national and international clients mainly in Engineering, Fabrication & Auto Components, Kitchen Equipment, Solar Systems, Interior Decoration and Hospital Equipment Sectors.
Practical knowledge of various materials and specification assist us to meet and execute critical orders which are as per the customer drawings and demands enabling us to cut down the cost as well as time. We have dedicated team of professionals, business managers, chartered accountants and qualified engineers to meet the expectation of our valued customers.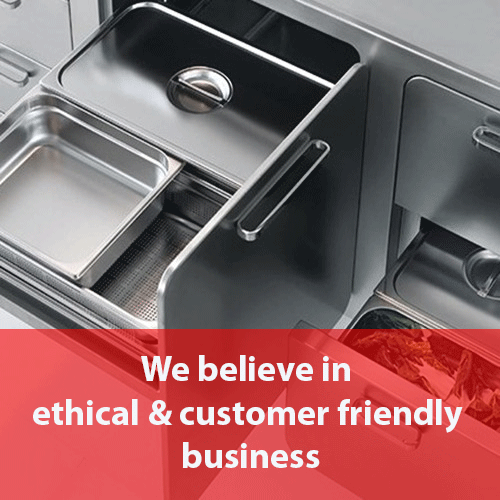 Why
Riddhi Siddhi Metals?
Your trusted partner
We work to maintain the trust we have earned by honoring our commitments to our customers.
Excellent quality
We take pride in our reputation of delivering best in class products and service to our customers.
Timely delivery
We fulfill customer from the point of sales inquiry to delivery of a product.
Quality Control
We have developed various Steel products in our quest to deliver the highest quality level possible relative to our clients' budgets.
ISI Standards
Selling a well-established product at a similar price to competitors is an option for small retailers who want to draw customers to their businesses.
State-of-the-art infrastructure
Infrastructure refers to the composite hardware resources and services required for the existence, operation and management of an enterprise environment.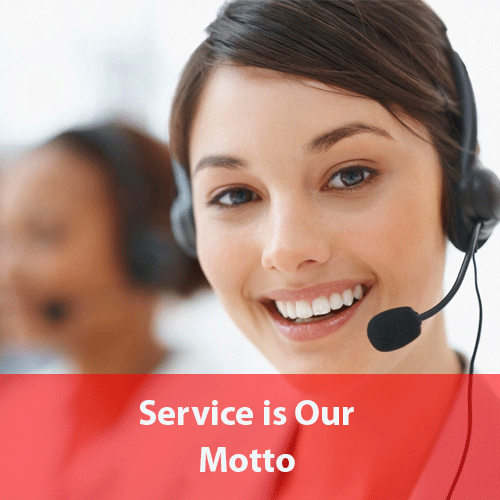 Customer Service
Get in touch with us for Sales & Post-Sales Assistance
For Riddhi siddhi Metals customer service is an important part of maintaining ongoing client relationships, which is key to our Success.
Our Stainless Steel manufactured by our reliable vendors using optimum quality stainless steel and latest technology, extensively used in various industrial applications.